Researching A Business Idea
We can sometimes have a romanticised view of starting a business but the fact of the matter is data is king. Before you go forward with a business idea researching your idea is essential.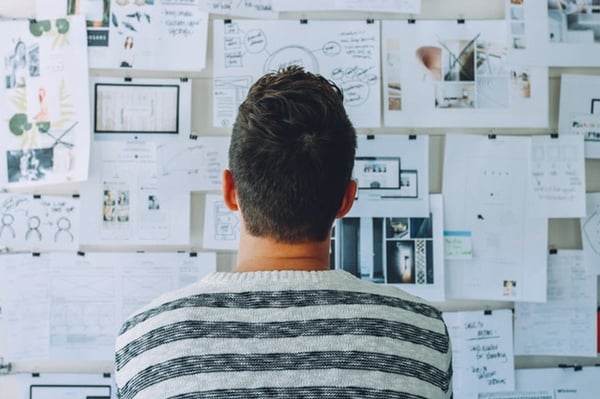 This will give you an indication of the viability of your idea and the starting point for the oh so essential step you'll take later of creating a business plan.
There are a number of different ways to research your business idea but I've put together a guide to taking the initial steps to researching your idea.
This article will walk you through the steps you can take when researching a business idea.
Writing A Business Plan
You may have heard the saying 'A goal without a plan is just a wish'. As cheesy as it might sound it's very true when it comes to starting your own business.
Putting pen to paper and creating a business plan serves a number of purposes. Firstly, it helps you follow a structure and stay on track with your business goals. Secondly, it gives you a way to demonstrate your business projections if presenting to potential investors.
If you'd like to get started check out my blog post on writing a business plan.
Creating A Website For Your Business
Next up is creating a website for your business. A digital presence is an essential part of any business whether or not you're going to be actually selling your products and services online.
Luckily, this process doesn't have to be a costly or difficult one. There are far too many instances where business owners pay agencies extortionate amounts of money for very basic websites.
The blog post linked above will walk you through how to make your own website without the need to pay for outside help.