One of the biggest challenges to starting a business in Ireland is the money you need to get started. For first time entrepreneurs there can be a lot of costs that you didn't realise were going to creep in. You need to pay for your initial product, packaging, storage, distribution, your website, marketing and more. One way to alleviate a lot of this pain is through a process called drop shipping.
What is Drop shipping?
Drop shipping is when your wholesale supplier sends the orders you receive from your customers directly to them. This means take care of your stock, storage, packaging and distribution.
When a customer makes an order through your website you pass this order to your supplier and they send out the products directly to your customers. Or for a completely handsoff approach, some systems send the orders directly to your supplier, taking you out of the logistics equation altogether. There are some amazing cost savings to starting a business this way. But, there are also some nuances to be aware of.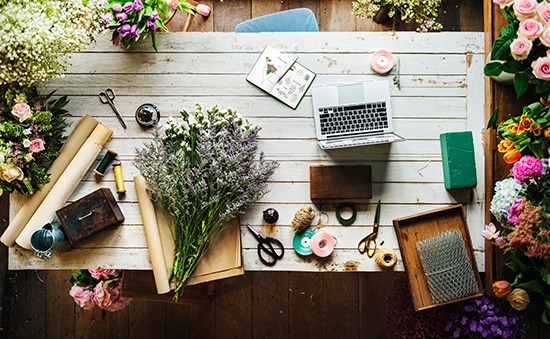 Pro's of Drop Shipping
Less Upfront Stock Purchase: Consider a shop that sells hats. They buy 100 hats for €5.00 each (€500 in total) from their supplier and put them up for sale at €20.00 each. This means they're going to make €15.00 profit on each hat they sell and €1,500 in total when they've sold all of their hats, which sounds great. (I'm complete leaving out the cost of advertising, staff and of course time for the purpose of this example!)

But there's no guarantee that they're going to sell all or even any of the hats that they bought. Let's say they only sell 30 of the 100 hats they bought from their supplier. 30 hats at €20 each is €450 minus the €150 they paid for those 30 hats means they made €300 from these 30 hats.

But they're now stuck with 70 hats that they can't sell and have now gone out of season. That means from their initial investment of €500 euro in 100 hats they've now made a loss of €200 and are stuck with 70 hats taking up room in their store room.
With drop shipping you remove the risk of buying too much stock. When a customer visits your website you don't actually have any of these hats in your store room. In fact, you probably don't have any stock at all. When your customer buys a hat for €20 you let your supplier know that you want to buy a hat for €5.00 and have it sent to the customers address.
You pay €2.00 for the delivery cost and they send the hat directly to your customer. As the store owner you never even have to see the hat and have now just made €13.00 per hat.
No Storage Space Required: Storage space is an often overlooked cost for those selling a physical product. There's only so long that you can store your inventory in your parents shed before they chuck it out!
By drop shipping you remove the need to have piles of stock ready and waiting which means you save money on storage facilities and give yourself more physical space.
Con's of Drop Shipping
Product Quality: In the example above since you never even had to see the hat as the store owner it's difficult to ensure that the quality of your product is to a high standard. In order to prevent this it's very important to ensure that you get samples of each product that you're selling so that you're guaranteeing your customers high quality products.
Long Shipping Times: Since your drop shipping provider is shipping your product to your customers you have no control over how long it will take for customers to get their products. As a customer it can be very frustrating to have to wait a long time for a delivery to arrive. If your supplier is based overseas this shipping times can take up to even a month.
Branding and Packaging: Your packaging is a massive opportunity to showcase your brand and while some drop shipping services will allow you to provide them with specific packaging and materials this isn't always the case. Many drop shipping services will send out the product with their own logo and information which can be confusing for customers and reflect negatively on your brand.
Drop Shipping in Ireland
There are a number of different suppliers who provide drop shipping services to Irish entrepreneurs and business owners. Esources.co.uk have compiled a list of hundreds of drop shipping suppliers across any industry that you can think. Be sure to do some research on the supplier you're using. This can seem like a lot of work at the beginning but will save you a lot of hardship in the future.
The quickest way to get started is dropshipping through Shopify directly. Shopify allows you to integrate with AliExpress and add them to your store automatically. Although this is not always the most direct way for Irish brands it's worth signing up for a free Shopify trial to test out the features yourself
How To Start Your Own Drop Shipping Business in Just A Few Days
A lot of websites can be plugged right into Drop Shipping services but without web development skills it can be difficult to get started.
One way to get up and running quickly is by hiring someone to create a website and connect it directly into a drop shipping services like AliExpress.
On Fiverr, a popular freelancer site, there are a number of freelancers who will create websites for you; but one that I came across will create a website and connect products directly into the website for you starting from less than €30.00. Check it out here.

Top Tips For Effectively Drop Shipping


Ensure you assess the quality of each of the product that you're drop shipping is of a high standard by getting samples.


Make a personal connection with your drop shipping provider. If you've never spoken with your drop shipper it can be very difficult to get any issues reported by your customers resolved.


Make a deal that the drop shipper will use your packaging and adhere to a certain delivery time.


Do a mystery shopper test to your own address to ensure that the Drop shipper is adhering to the deal you've made about packaging and shipping times.


Use a drop shipper that you can integrate with your online store directly to streamline the process.
Have you ever used a drop shipping service? If so let us know how it went in the comments below!