If you're a blogger, whether it's part-time or full time you've probably found that you need to put a lot of time into it in order to be successful. If you're looking for a magic wand to do all of your work for you then you've come to the wrong place. I think it's important to use your time effectively and so I'm constantly looking for ways to automate parts of my life and job. Integrating the software that you use for blogging together is a great way of automating processes and taking manual, time consuming tasks out of your way to let you be productive.
How Do Integrations Work?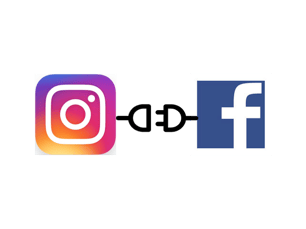 What do I mean by integration? It's the process of connecting two systems so that they speak to each other and work together. An integration is also known as an API (Application Programming Interface). Each time one system does something which results in a response from the other system it uses what's called an API call. One system is essentially calling on the other one for some kind of information. One example is when you post an image to Instagram and click the box that says 'Post to Facebook'. This is an integration or API between Instagram and Facebook.
Alright Sounds Good, But How Does This Help My Blog?
Let's say for instance you've created your blog on Wordpress. Wouldn't it be time saving and cool if every time you posted to Instagram it was automatically posted to your Wordpress blog. What if every time you published a blog post it was automatically shared to Twitter and Facebook?
Let's say you use MailChimp for sending emails to your subscribers. Wouldn't it save you time if all of your new subscribers were automatically added to a Google spreadsheet? How about having your MailChimp campaigns shared to Linkedin automatically? All of these things and so much more that can help you be more efficient with your blogging is actually possible and very easy to set up. Let me show you how!
Introducing Zapier
Zapier is a system that allows you to set up these kinds of integrations easily. You just select the two systems you want to integrate, the action you want to happen and you're ready to rock. The best part is it's totally free! On their free plan you can create up to 5 free integrations (or zaps as they call them) and you also get access to their support team if you need it. There are millions of combinations you can do depending on the softwares that you use. They allow you to integrate with Facebook, Twitter, Instagram, Google Docs, Google Sheets, Gmail, Evernote, Dropbox, Trello, Slack and more programs than you can shake a stick it. Check it out today and start being more productive with your blogging.
.