Karl Murray is an entrepreneur who has founded Irish essential oils company, KOTANICAL.They are the first company in Ireland to distill essential oils and use 100% natural sources. I spoke with Karl about his production process, how he markets his products and the importance of mentorship in the success of KOTANICAL.
Tell us about KOTANICAL, What sets your products apart?
KOTANICAL is Ireland's first essential oil distilled natively. Having been an oil enthusiast for a few years and familiar with many of the main global brands, and their off putting sales techniques, I started researching the companies in Ireland and soon discovered there were none actually making the oil, simply buying in oil and rebottling or making their own blends.
I saw an opportunity and started sourcing the distillation equipment and raw material ranging from herbs to resins.

How did you get into Oils? What were you up to before starting KOTANICAL?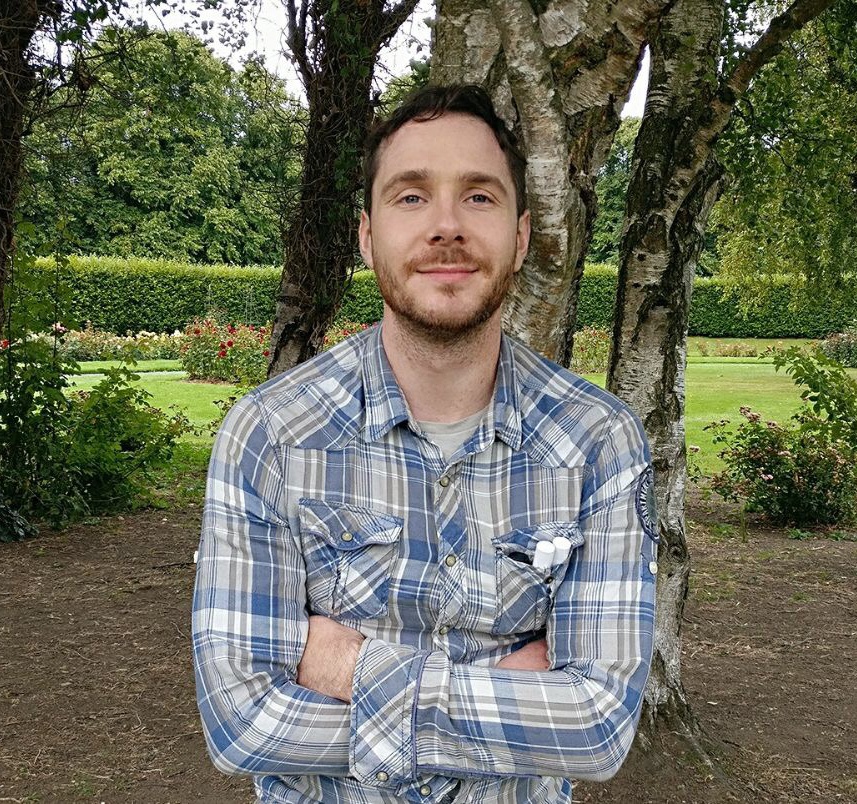 In my late teens I was heavily involved in Muay Thai Boxing and we warmed up our muscles with a balm full of essential oils. This kicked off my interest in alternative remedies and I started to study aromatherapy and kinesiology. To be honest, I wasn't really satisfied with simply being taught, I wanted a more hands on experience of sourcing, selecting and creating.
My first venture into making natural products was a soap for sensitive skin undergoing radiotherapy treatment. Although this wasn't a successful business, I learned a lot about the market, social media, marketing and discovered the demand for Irish essential oil.
Through researching and developing this idea, I became involved in 'Creative Mornings' which was held in Intercom's office in Dublin. We would have sessions with founders and creative directors many different industries like Andrew Douglas from Urban Farms, and Sean McNulty, Director of technical product designers, Dolmen Designs. These two talks stood out and helped me to harness my creative process and how to design a product which would appeal to the market and discover opportunity is closer to home than you think.
Everything is available nowadays on the internet. If you have a genuine interest in starting your own business and have an idea, you can learn how to build websites, identify potential markets, learn how to market your business and get accredited on Google Adwords and analytics. There's nothing stopping you, you just need a bit of patience and a willingness to learn.
What does your production process look like? How does KOTANICAL go from plants into a product in your customers' hands?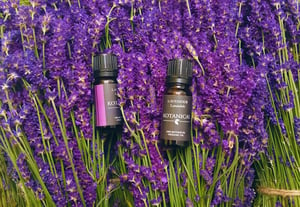 Step one and the most difficult parts of the essential oil process is sourcing the
material. I spend most of my time building relationships with local farmers and international sources, who provide mass quantities of herbs and resins.
I then prepare the materials for distillation in the most suitable way, either soaked ordried for a few days, chopped or ground and then I steam distill the materials which produces a mix of oil and water before separating them with another special piece of equipment that took 2 months for it to be specially crafted for use.
Finally if the yield is good, I will personally evaluate the quality and then pass it on to my organic chemist for testing. This can be a heartbreaking process when the batch provides a low yield or does not meet my standards and the process starts all over again.
It sounds like you put a lot of work in the production side. Once that's done how do you market your oils? Has this been a learning curve for you or something you have experience in?
At the moment I only sell online. This is achieved through a combination of Facebook and Google Adwords marketing. I'm a big believer in delivering constant and consistent visual content. I like being creative with my marketing and I can see Facebook and Instagram really rewarding video content.
It's great being so visible and contactable online as customers are able to reach out with queries, feedback, suggestions and overall appreciation. It makes it very rewarding when I get a message in the morning saying they got a great sleep using my oils.
Are you a one man band or do you have a team around you? What does your team look like?
Currently it's only myself but even I can't do everything. I have gotten such valuable support and advice from my mentor Aoife Harrington who was assigned from Dublin City's Local Enterprise Office. I also collaborated with a great graphic designer who made my vision for KOTANICAL come to life.
As I grow, I am also aware that I need to get the brand out there and have received great tips from Stacey Connolly in Beachhut PR, an agency who help startups with their growth strategies.
Where can we get our hands on some of your oils?
You can get KOTANICAL oils on our website but always keep a lookout on our Facebook page for news, discounts and collaborations.
What's your next area of focus for KOTANICAL?
I am constantly planning my next moves. Due to a lot of my raw materials being seasonal, I have to start thinking about the harvests next year and building my community of growers and local farmers. I also like experimenting with different herbs and resins and a few individual oils that may be in the pipeline are, Myrrh, Bay Leaf, and Gorse (if the farmers stop burning them, I'll take them!)
A personal ambition of mine is to produce an oil which is made from a native tree to Ireland such as Silver Birch but it is proving tricky to find a sustainable source. I am getting a lot of interest from boutiques around Ireland who stock Irish and natural products and there has also been interest from international markets from oil enthusiasts who are curious about the first oils distilled in Ireland.
And lastly, I have a few collaborations coming up ranging from workshops to special distillations.
If you want to see some more of KOTANICAL's products you can head to their website or Facebook page. Be sure to check out our other interviews aswell.