If you've found this post you're obviously interested in how to register a company in Ireland. This is a process that many people find confusing including myself. Googling 'How to register a company in Ireland' brings up a lot of complicated articles from the CRO (Company Registration Office) that can be confusing. I have attempted to wade through all the legal mumbo jumbo and create an easy to follow guide. But before we get into it, there are some things we need to discuss.
Why Do I Need to Register My Company?
When you start a business whether it's a shop, an accountancy firm or a marketing agency the name of the business automatically defaults to the name of the owner, in this case presumably you. So just because you 'decide' to call your company Prestige Worldwide, doesn't mean that's the company's legal name.
If you want to run your business under any name other than your own name the first thing you need to do is decide if you are going to register it as a sole trader, a partnership or a LTD (Private Limited Company). This is where it tends to get a bit complicated so I'm going to break the difference between options as simply as possible.
Registering As a Sole Trader
Sole Trader Means you're the working for yourself as the only employee in the company but you take on full responsibility for the debts incurred by the business. Let's say you're a builder and while halfway through building someone's house you run up debts to your suppliers and the company goes bust. As a sole trader you are personally responsible for paying back the suppliers even if you're no longer trading. In other words they could sue you personally.
You then ask anyone would want to pick this option. It allows you to trade under 'Ian Matthews Building Solutions' rather than just 'Ian Matthews'. If you're happy to just work under your own name you don't actually need to register as a sole trader. However if this option sounds like something you want to do there are 5 steps to follow.
1. Register Your Company Name with the CRO by filling out a RBN1 form.
2. Get a Business Bank Account in order to keep the business' money seperate from your own. (The harsh reality is that a lot of the money you earn starting off may need to be put back into buying equipment, advertising, suppliers etc.)
3. Contact the Revenue Office to let them know that you're self employed and trading as a sole trader. this is a necessary step to make sure you're paying the right taxes. (It's just not worth messing this step up). This will also effect the PRSI that you pay so make sure you know exactly the rates. You can read more about the tax side of the process here.
4. Start Making a Note of All Money in and Out because you're going to have to take care of your own accounting from now on. Whether you hire an accountant or do it yourself make sure to record all spend and money in from the beginning of your business.
Registering As a Partnership
When You Need to Register Your Company
1. If you are providing a service through a name that is in any way different from your own surname. For example if you were operating as Mary Fitzpatrick Solicitor Services you would need to register as a business however if you were just trading as Mary Fitzpatrick there would be no need to register.
2. If you and a friend started a business and called it anything other than your own real names you would need to register the business. For example, if Paul Murphy and Linda Kelly set up a business that sells clothes online and named it P&L Clothing, they would need to register the business. If they named it Murphy Kelly, and nothing else they would not need to register the business.
*These are just two of the most relevant examples to entrepreneurs, I would recommend contacting the CRO for situations outside of this to ensure that you are in compliance with the law.
Let's Get Registered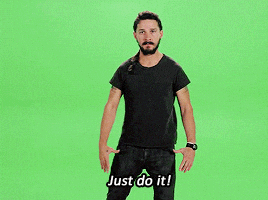 Let me start by saying that there are a number of businesses which specialise in registering companies for people (many for a very reasonable price) which if you're the kind of person that hates filling out forms, reading terms and conditions and legal mumbo jumbo this is a really good option.
But to do it yourself you can do so online by going to CORE (companies online registration environment), clicking core registration form on the right, and selecting the correct form, (each form explained below.) Or if you're a bit more old school you can download the applicable form below, fill it out and send it to the Company Registration Office at Companies Registration Office, Parnell House, 14 Parnell Square, Dublin 1, Eircode: D01 E6W8:
RBN1 Form: This is for individuals wishing to register a business by themselves.


RBN1A Form: This is for partnerships wishing to register a business together.


RBN1B Form: This is for a company or body wanting to set up another or sub-company (note you will need an active company number for this.)
There is a fee of €40 for registering your business by post or €20 for registering online. Once this is completed you will get a business name certificate which allows you to carry out a number of beneficial activities such as registering for a .ie domain name (example: www.ian.ie), registering as self employed, opening a bank account in your company name and more.
Interested in learning more? I've created a page to teach you all you need to know about starting your own business.