If you're setting up a business in Ireland one of the things that you'll need to do is register your company. Before we get into how to do that let's talk about when you need to register a business.
When You Need to Register Your Company
1. If you are providing a service through a name that is in any way different from your own surname. For example if you were operating as Mary Fitzpatrick Solicitor Services you would need to register as a business however if you were just trading as Mary Fitzpatrick there would be no need to register.
2. If you and a friend started a business and called it anything other than your own real names you would need to register the business. For example, if Paul Murphy and Linda Kelly set up a business that sells clothes online and named it P&L Clothing, they would need to register the business. If they named it Murphy Kelly, and nothing else they would not need to register the business.
*These are just two of the most relevant examples to entrepreneurs, I would recommend contacting the CRO for situations outside of this to ensure that you are in compliance with the law.
Let's Get Registered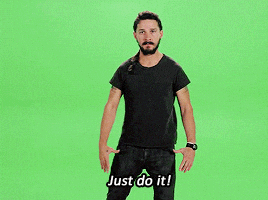 Let me start by saying that there are a number of businesses which specialise in registering companies for people (many for a very reasonable price) which if you're the kind of person that hates filling out forms, reading terms and conditions and legal mumbo jumbo this is a really good option.
But to do it yourself you can do so online by going to CORE (companies online registration environment), clicking core registration form on the right, and selecting the correct form, (each form explained below.) Or if you're a bit more old school you can download the applicable form below, fill it out and send it to the Company Registration Office at Companies Registration Office, Parnell House, 14 Parnell Square, Dublin 1, Eircode: D01 E6W8:
RBN1 Form: This is for individuals wishing to register a business by themselves.


RBN1A Form: This is for partnerships wishing to register a business together.


RBN1B Form: This is for a company or body wanting to set up another or sub-company (note you will need an active company number for this.)
There is a fee of €40 for registering your business by post or €20 for registering online. Once this is completed you will get a business name certificate which allows you to carry out a number of beneficial activities such as registering for a .ie domain name (example: www.ian.ie), registering as self employed, opening a bank account in your company name and more.